A World-Class Energy Consulting Firm Providing Clients with Industry Leading Energy Consulting Services and Publications since 1981
Welcome to Energy Ventures Analysis — a boutique world-class energy consulting firm located in the Washington DC metro area, offering in-depth knowledge and expert energy consulting services to clients in the electric power, natural gas & oil, coal, environmental and renewable energy industries.
Our team of energy experts offers cutting-edge energy consulting services, including energy market fundamentals, economic analysis, and operational management, that has led our firm to international recognition. For over three decades, our customized, innovative insights and rigorous approach to energy data have helped our energy consulting and subscription clients make confident, informed investment and operational decisions to maximize value, optimize performance and spur financial growth. Our dedicated energy experts offer a personalized approach to a diverse range of clients who benefit from our deep experience across all segments of the energy industry.
EVA offers unparalleled energy consulting services and data solutions to clients across all aspects of the energy industry. Explore EVA's full range of energy consulting and advisory services, including commodity price forecasts for coal, natural gas and oil, project valuations, energy policy analysis and tracking, and strategy risk assessments. Or, learn more about how our renowned energy market publications, energy data, and energy analytics can help identify solutions and expand opportunities for your business.
Energy Ventures Analysis has recently been recognized by Forbes magazine as a top energy consulting firm with outstanding energy consulting services and customer satisfaction.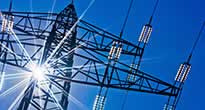 EVA offers unquestioned expertise in the U.S. power sector. As complexity in the sector grows, we provide our clients with highly detailed coverage of each electric power market, including both short- and long-term perspectives.
Learn More
" I worked with Energy Ventures Analysis for over 5 years when I ran the Illinois Office of Coal Development.  They were a wonderful partner supporting our various activities which included identifying initiatives to expand Illinois coal exports, energy education initiatives, and the initial analytical support on the evaluation of the impact of the proposed Clean Power Plan on Illinois coal production.  After their evaluations of Illinois coal export markets and the CPP, EVA did a great job meeting with other Illinois agencies and Industry leaders to explain the impact overall on the state.  I have found EVA's industry insight, knowledge and experience to be an asset of unparalleled quality."
Bill Hoback, Former Deputy Director of the Illinois Office of Coal Development
"As the only national trade organization that represents the interests of mining in Washington, D.C., we depend upon comprehensive independent assessments of the cost and impact of pending governmental regulation or legislation. Energy Ventures Analysis has consistently met our needs with quick, detailed, and high quality policy analysis. They are able to distill the impacts and identify the major factors that influence the results, all needed to better educate decision makers. For example, our Economic Impact Analysis of EPA's final Clean Power Plan, performed by EVA, has been an exceptional tool to inform state and federal legislators on future economic impacts of this rule to their constituents.""
Bruce Watzman, National Mining Association
"As a former utility Emissions Trading Manager, Trade Association Chair and Consultant, I have found Energy Ventures Analysis to be both highly knowledgeable in understanding the complex details of EPA regulations and also very open to proposing unique modeling scenarios for their clients to attain regulatory compliance. They have a long history in these matters dating back to the 1990 Amendments to the Clean Air Act. I have found that EVA staff openly listens to their clients and customizes their studies in lieu of simply a macro, one-size-fits-all study."
Gary R. Hart, President – Clean Air Markets LLC