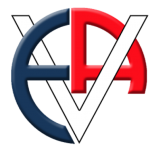 Website Energy Ventures Analysis
Job brief
If you live and breathe digital marketing, we want to talk to you. We are looking for a Digital Marketing Manager to develop, implement, track and optimize our digital marketing campaigns across all our digital channels. EVA is ready to take the next step into the world of digital marketing, and we hope you will be the one to lead the charge.
What does a Digital Marketing Manager do?
You should have a strong grasp of current marketing tools and strategies and be able to lead integrated digital marketing campaigns from concept to execution. Digital marketing managers will work with the marketing and sales team and supporting teams (such as consultants and analysts) to launch campaigns on time and budget. We're looking for someone with experience in copywriting, art direction and social media who can expand our company's reach nationally while increasing brand loyalty and awareness.
Responsibilities
Plan and execute all web, SEO/SEM, marketing database, email, social media and display advertising campaigns
Write and promote press releases
Organize webinars for existing and prospective clients
Maintain EVA's Salesforce database
Design, build and maintain our social media presence
Measure and report performance of all digital marketing campaigns
Identify trends and insights, and optimize spend and performance based on the insights
Brainstorm new and creative growth strategies
Collaborate with internal teams to create landing pages and optimize user experience
Utilize strong analytical ability to evaluate end-to-end customer experience across multiple channels and customer touch points
Evaluate emerging technologies. Provide thought leadership and perspective for adoption where appropriate
Qualifications
BS/MS degree in marketing or a related field
Excellent written and communication skills
Proven working experience in digital marketing preferred
Demonstrable experience leading and managing SEO/SEM, marketing database, email, social media and display advertising campaigns
Experience in setting up and organizing webinars and online presentations
Experience in WordPress website management
Highly creative with experience in identifying target audiences and devising digital campaigns that engage, inform and motivate
Experience in optimizing landing pages and user funnels
Solid knowledge of website analytics tools (e.g., Google Analytics, NetInsight, Omniture, WebTrends)
Experience in setting up and optimizing Google Adwords campaigns preferred
Working knowledge of Salesforce preferred
Working knowledge of HTML and CSS
Strong analytical skills and data-driven thinking
Up-to-date with the latest trends and best practices in online marketing and measurement
About EVA
Energy Ventures Analysis (EVA) is a world-class energy consulting firm offering in-depth knowledge and expert guidance to clients in the Electric Power, Natural Gas & Oil, Coal, Environmental and Renewable Energy industries. Our cutting-edge expertise in energy market fundamentals, economic analysis, and operational management has led our firm to international recognition. For over three decades, our innovative insights have helped clients make confident, informed investment and operational decisions to maximize value, optimize performance and spur financial growth.